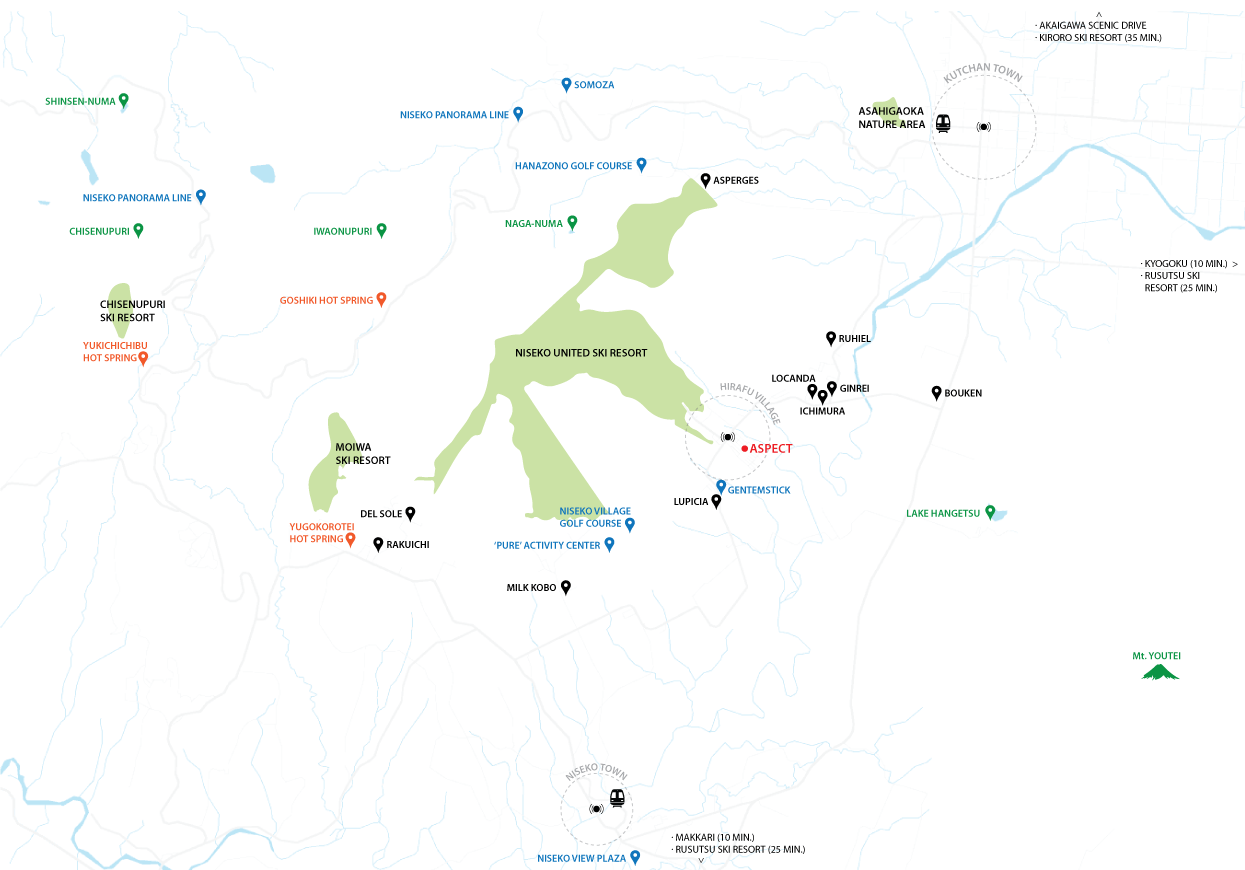 SHINSEN-NUMA WETLAND HIKING AREA

Shinsen-numa is a large wetland area that straddles the ridgeline of Niseko's main alpine range. Beginning in late Spring, the area comes alive with mountain flowers and the buzzing of native insects, and is a spectacular walk throughout the green season in Niseko. Raised boardwalks offer a comfortable and easy navigation through the area, culminating in a collection of beautiful wetland ponds. Autumn is particularly popular with the vibrant colors of the season out in full force.
1 hour, 20 minutes
NISEKO PANORAMA LINE

One of the most spectacular ways to take in the expanse and beauty of the Niseko area is from up high! The extensive Niseko Panorama Line connects the main towns of the area via a mountain pass that crosses the very ski hill itself, winding up through the thickly forested National Park. Around every corner a new vantage is afforded and the high quality road & design is one of Hokkaido's most famous. The road has recently also become known for its inclusion in many international road cycling events.
35 minutes
CHISENUPURI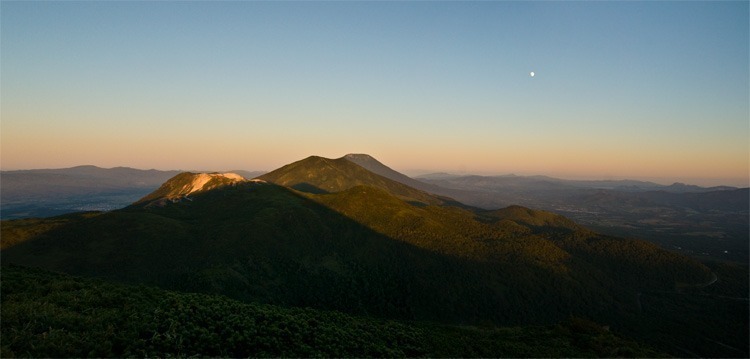 Offering one of the most spectacular panorama's of both the Niseko An'nupuri ridgeline & the Sea of Japan, Chisenupuri is a popular hike in the summer, and a challenging yet rewarding winter backcountry experience. Taking only an hour from the convenient roadside car park, the hike covers some moderate-grade alpine climbing amongst the tough vegetation that braves the long Hokkaido winters. Earn your dip in one of the hot springs along the Niseko Panorama Line!
1 hour
YUKICHICHIBU ONSEN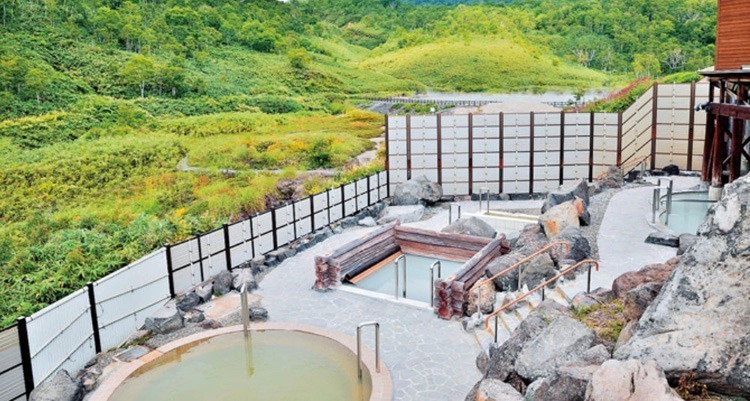 Yukichichibu is a popular onsen destination among travellers due to the onsens great views, large bathing pools and the hot spring's natural waters. Recently refurbished in 2015, the onsen has eight different bathing pools. On the women's side, there is a special mud bath. The hot spring's source is high in sulfur and iron.
The onsen centre is located next to Otama Numa, which is a calderic marshland. You can walk around the swamp when there isn't snow and watch the steam rising from the spring.
50 minutes
IWAONUPURI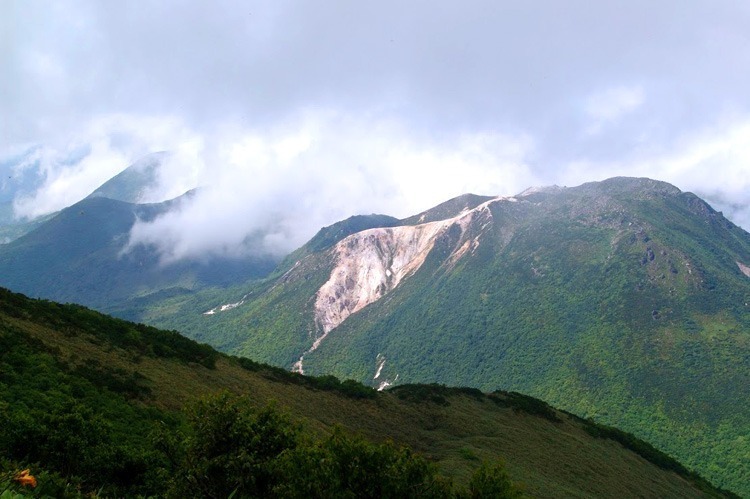 Another of the An'nupuri range peaks, and again very accessible via the Niseko Panorama Line. This rough, yet spectacular peak falls into the gully between the main ski hill and the famous Goshiki Onsen (so an excellent excuse for a post-hike soak!). Despite the appearance of a difficult climb, Iwaonupuri is regularly climbed by people of all ages and abilities in the summer.
1 hour
GOSHIKI HOT SPRING

One of Niseko's most delightful natural hot springs, and well known throughout Japan for the quality of its water and its long history. The name 'Goshiki' means five colors and refers to the splendid natural colors you can enjoy from the outdoor baths, notably in the Autumn.
1 hour
YUGOKOKORO-TEI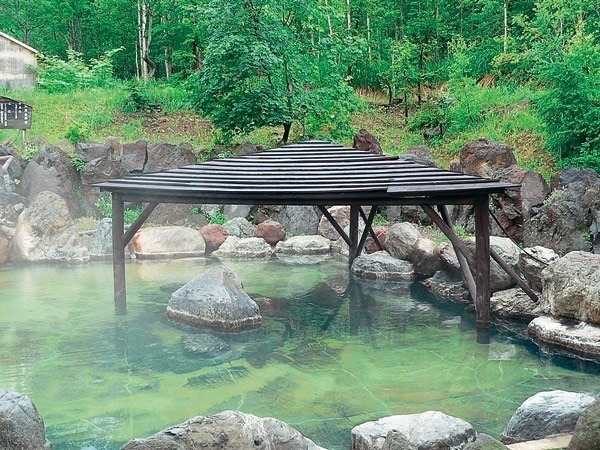 One of the local favorites, this hot spring has a large outdoor bath, beautifully designed around a shelter so you can watch the falling snow surrounding you, but keep snug under cover in the warm waters. Make sure you take advantage of the free massage chairs before (and after!) your dip.
25 minutes
DEL SOLE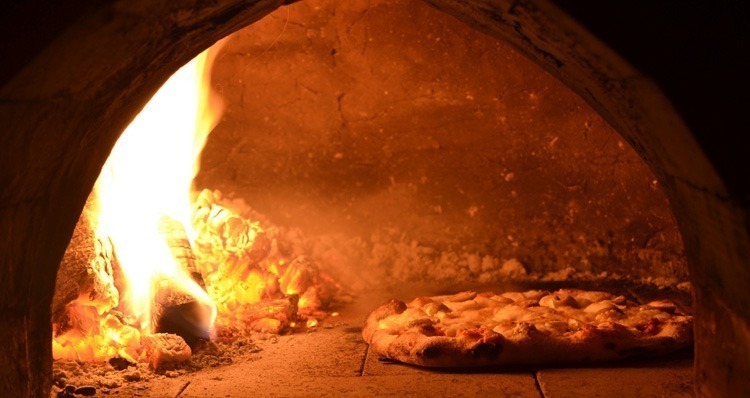 This intimate pizza restaurant in Annupuri is very successful, simple and amazingly efficient. Their dough is as good as the best breads of the regions, and the tomato sauce is amazingly light.
This restaurant does not allow us to book on behalf of guests. Please call the restaurant directly.
25 minutes
RAKUICHI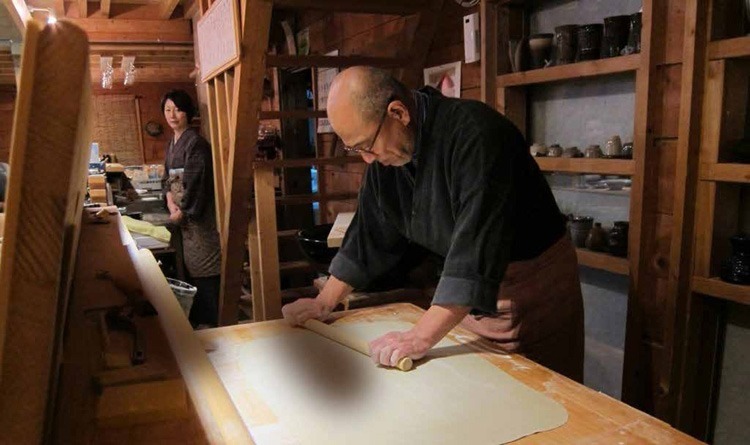 This amazing restaurant proposes a simple but exceptional concept: hand-made soba. The craft of the soba master is exceptional, and he has achieved world wide acclaim.
Kindly note the restaurant only takes direct bookings from customers. Please be advised that they only accept walk-ins for lunch, providing you with the opportunity to sample this fantastic cuisine on your holiday in Niseko.
25 minutes
NISEKO PANORAMA LINE

One of the most spectacular ways to take in the expanse and beauty of the Niseko area is from up high! The extensive Niseko Panorama Line connects the main towns of the area via a mountain pass that crosses the very ski hill itself, winding up through the thickly forested National Park. Around every corner a new vantage is afforded and the high quality road & design is one of Hokkaido's most famous. The road has recently also become known for its inclusion in many international road cycling events.
35 minutes
SOMOZA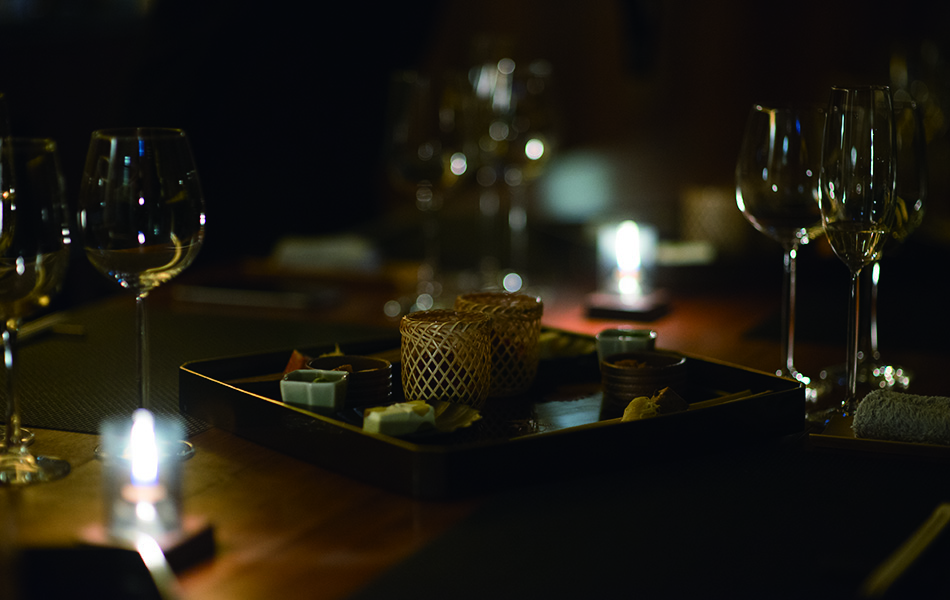 Somoza is a brand new offering in Niseko; an exquisitely renovated traditional Japanese building set amongst some of the finest scenery the area has. Offering a large exhibition space, convention center and restaurant, all under one roof, you could spend an entire afternoon here, stepping into some of Japan's high culture.
35 minutes
HANAZONO GOLF COURSE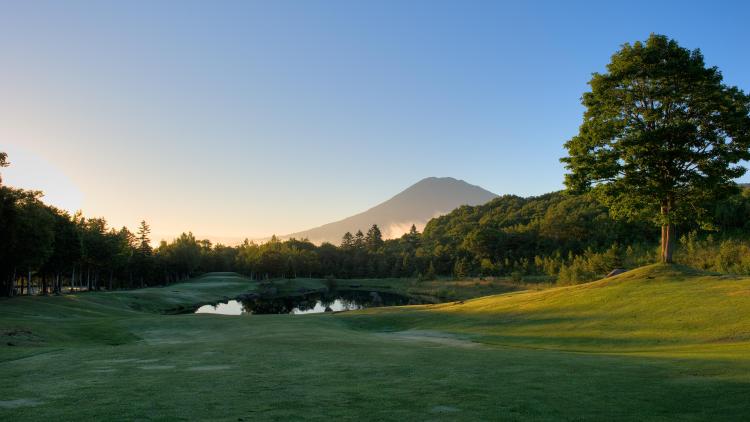 Hanazono Golf has 18 holes to challenge, fascinate and entertain golfers. Set in a beautiful natural setting featuring a spring water creek and natural birch forest it also offers stunning vistas of Mt. Yotei and the surrounding Annupuri mountain range. The course offers great variety in its layout which accentuates the breathtaking views on offer as you play through the various types of terrain and navigate some elevation changes especially on the back 9. The golfer is sure to be entertained throughout the round and amazed by the beauty of the course.
25 minutes
NAGA NUMA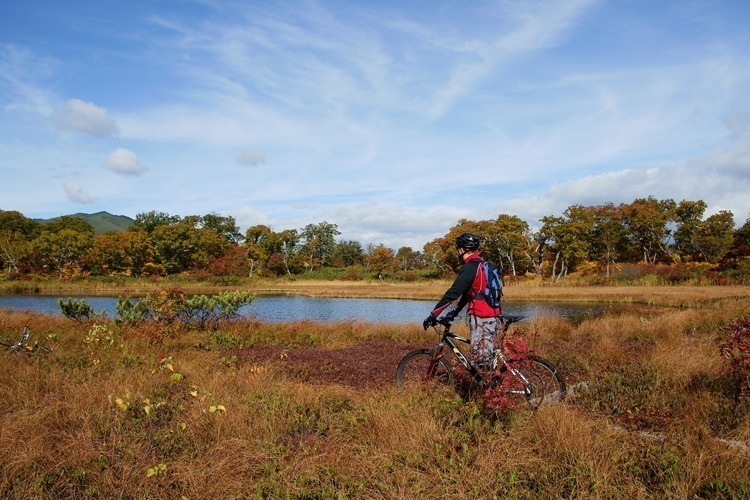 Accessible via a well maintained track that begins on the Niseko Panorama Line, this lake sits on an elevated wetland that falls away from the main ski hill. Known as 'mirror lake', the water reflects the surrounding vista and views of the ski hill peak with a spectacular viewing platform on a raised boardwalk. While the walk connects directly with the road, the track itself isn't a loop and at least 2 hours should be allowed for to enjoy the full walk.
45 minutes
ASPERGES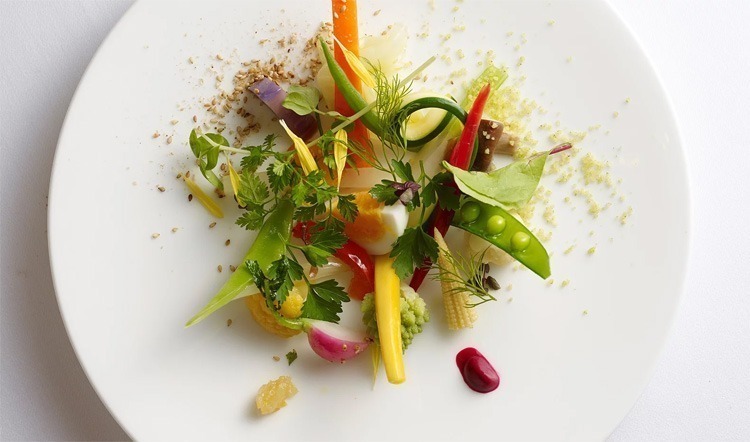 French cuisine with a Hokkaido twist. Michelin starred restaurant based in Biei comes again to HANAZONO this winter. Indulge yourself in fine French cuisine and selected beverages. Bookings required.
15 minutes
NISEKO VILLAGE GOLF COURSE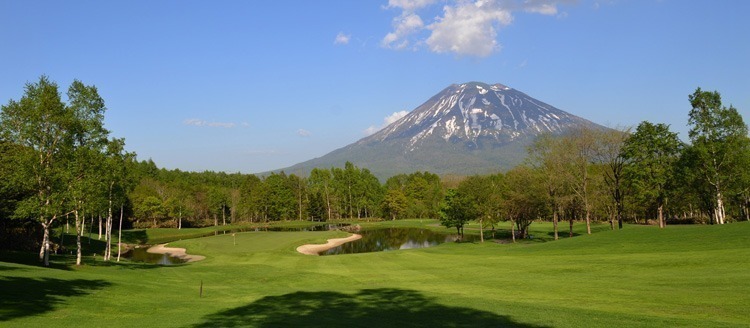 When the snow melts, golf takes center stage in Hokkaido. Two stunning courses ensure challenging but relaxed golfing in Niseko. Resort golf at its best, this par 73 and 6,845 yard course is suited to all levels of golfers.
15 minutes
'PURE' ACTIVITY CENTER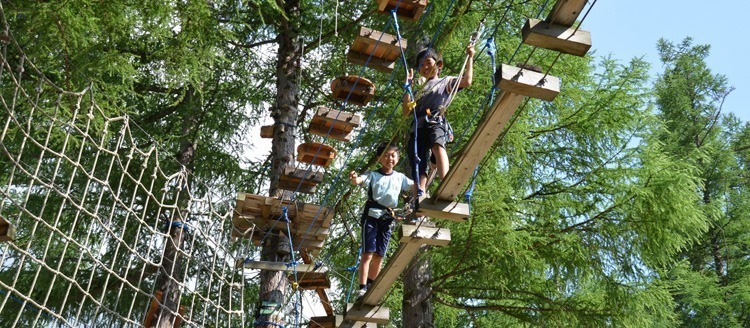 Ever wanted to try your hand at being Tarzan for a day? Of course you have! PURE at Niseko Village nature activity centre is perfect for diverse interests and the best way to experience Hokkaido during the warmer summer months. Lace up hiking shoes and trek through the countryside in search of Hokkaido's famed wildlife inhabitants, hop on a mountain bike or speed along a zip line!
20 minutes
Milk Kobo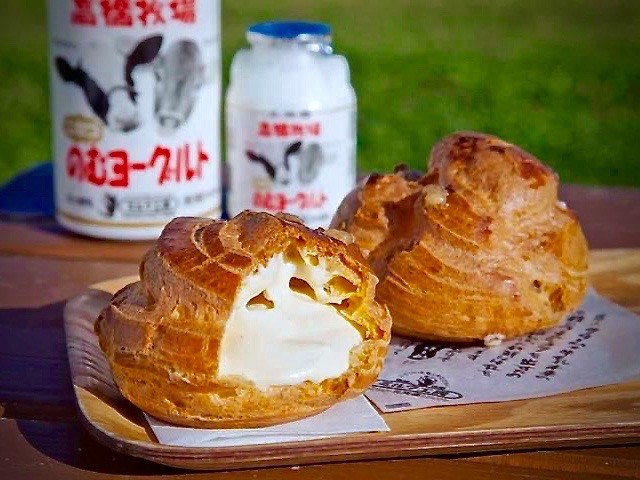 One of the Niseko areas most famous treats calls Milk Kobo it's home. Long known for its delectable dairy products, the star of this is the shu kuremu (cream puffs). This is an absolute must, any time of year you're visiting and the location provides a range of shopping outlets offering local crafts and more.
Immediately adjacent to this is 'Prativo'; a gourmet restaurant offering up a delicious range of locally grown produce as a buffet (of which it's probably the tastiest and healthiest you'll eat!).
15 minutes
NISEKO TOWN
The resort's namesake is a surprisingly quaint, very charming village. With its beautifully designed main road, it's a breeze to navigate, either on foot or by car. A number of natural and architectural features as well as some cute dining spots and a very well known farmers market make for an excellent day spent poking around this town that has managed to keep its atmosphere despite the resort's development.Click on the location names below to learn more
KUTCHAN TOWN
This once sleepy rural town has become a bustling hub of exquisite dining and ever-growing shopping scene. With restaurants featured in the Michelin Guide & by Anthony Bourdain, Kutchan is a must visit for foodies. We've listed a few eateries below, but this is only scratching the surface, so don't be afraid to walk the quaint streets and find your own slice of edible heaven!Click on the restaurant names below to learn more
15 minutes
LUPICIA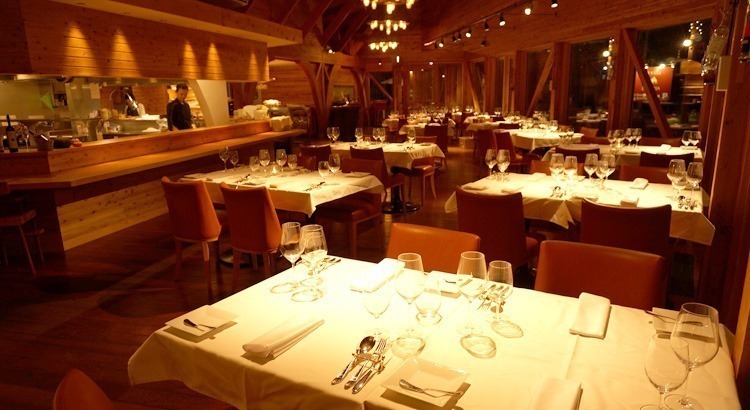 Sample a truly inspiring range of teas from around the world, delight in some of Niseko's finest cuisine with international wine, or enjoy the mouthwatering delicacies at the deli; Lupicia is a true foodie's paradise.
5 minutes
HIRAFU VILLAGE
The heart of it all, and all on your very doorstep at Aspect! Hirafu is alive with Japan's famous gourmet dining and activity's & experiences to satisfy all interests no matter the season. Here we cover just a handful of what's available during your stay in Niseko with us, but don't be afraid to walk the streets of one the world's most characteristic ski towns and discover your own special part of Hirafu.Click on the location names below to learn more, or visit http://www.winedineniseko.com to discover even more on offer!
L'OCANDA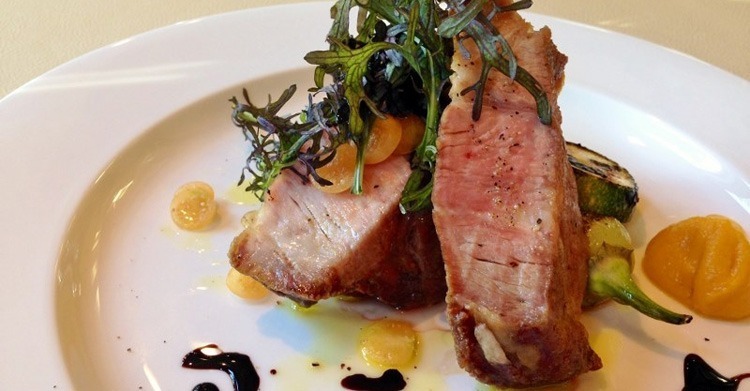 L'ocanda is a family-owned Italian Trattoria (casual restaurant) located in East Village of Hirafu. It is known to regular visitors of Niseko as a place to enjoy rustic Italian food while basking in the beautiful view of Mount Annupuri. Run be a team of brothers with the older crafting wholesome Italian dishes and the younger rendering classic desserts. The emphasis at L'Ocanda is on using the freshest ingredients available and usually sourced within Hokkaido.
5 minutes
ICHIMURA SOBA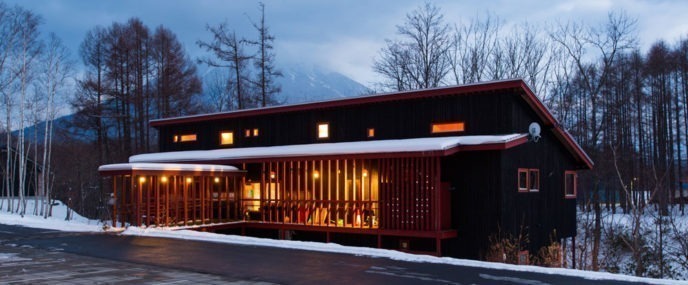 Niseko-famous, Ichimura is a popular choice for lunch for locals and visitors to the area. The Japanese soba shop is often a tough spot to get into as they close when sold out.
Using only the best of fresh, local ingredients for their soba and famous tempura, each bite is a treat. Their noodles are made from organically grown Kitawase buckwheat and is carefully hand-ground each morning. They can prepare udon noodles for guests with buckwheat allergies, so if one of your party is allergic there is no need to cross Ichimura off your list!
5 minutes
GINREI UDON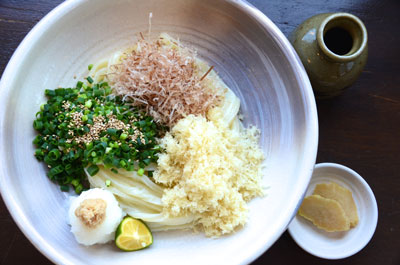 Freshly made homemade udon noodles made with Hokkaido flour and steeped in a golden broth with a range of delectable locally sourced toppings.
5 minutes
BOUKEN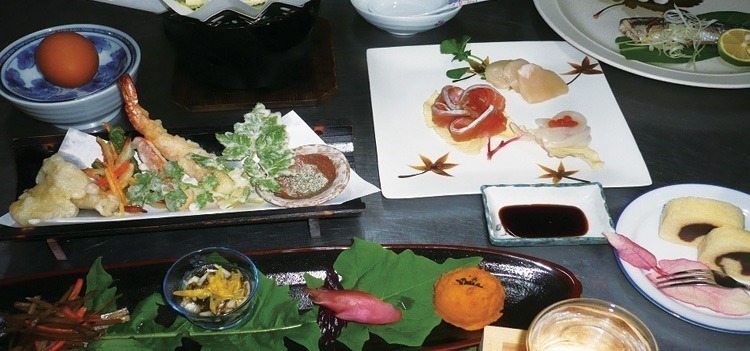 Set in a traditional wooden schoolhouse. Home-cooked dishes made with Hokkaido venison, fresh seafood, and locally grown wild vegetables. Don't forget to try our unique homemade wild herb enzyme juice!
5 minutes
LAKE HANGETSU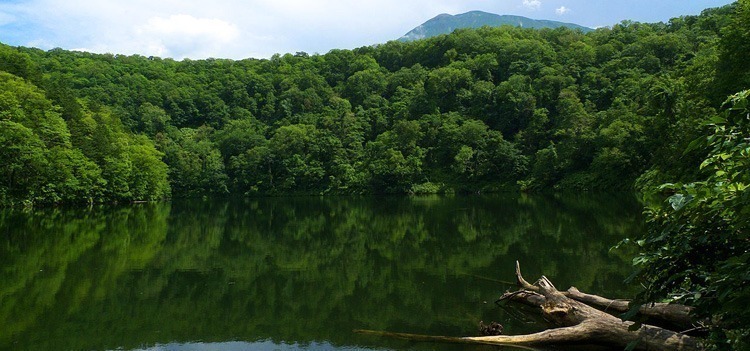 Set at the base of the mighty Mount Yotei, Lake Hangetsu, or 'half moon', earned its name thanks to its peculiar shape; that of a crescent moon. There are a number of gentle and well maintained walks around the lake, and down to the lake shore, all set amongst beautiful national park.
10 minutes
MOUNT YOTEI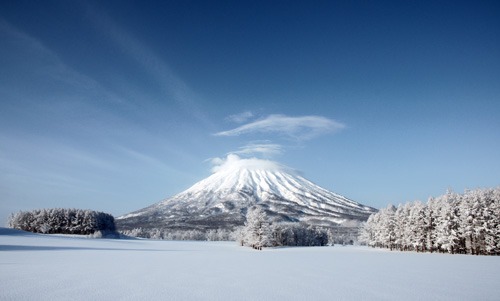 The mighty Mount Yotei - a picture perfect conical volcano that dominates the Niseko area, both visually and in its commanding presence of the local weather. The mountain is climbed year-round these days, but presents a serious challenge in all seasons, but rewards those who make it with views of the area breathtaking in the expanse beneath you.
Summer hiking is highly recommended for those who have moderate fitness and good footwear. Once you pass beyond the striking trees towering above you around the base, the climb becomes steep. Winter hiking requires a local qualified guide as it presents numerous challenges, even for experienced winter hikers.
The hiking course begins at the entrance to Lake Hangetsu and in summer requires up to 6 hours to summit. Please ensure you check weather conditions, take plenty of appropriate supplies and equipment, hike with other people and let someone know your plans.
GENTEMSTICK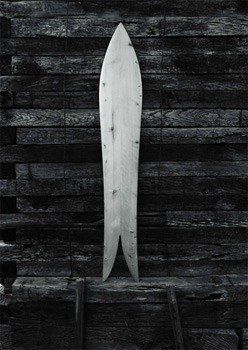 One of Niseko's most famous exports, Gentemstick handmade snowboards are equally as mesmerizing to look at and study their design as they are to ride. The shop has a selection of their current season boards on display and for sale, as well as light refreshments available while you make up your mind about which board you're going to treat yourself too.
10 minutes
RUHIEL GELATO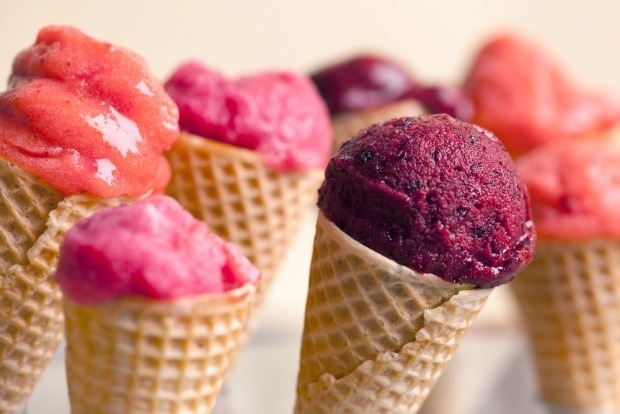 Delicious, freshly made gelato that brings people in from as far afield as Sapporo during the warm summer months.
5 minutes